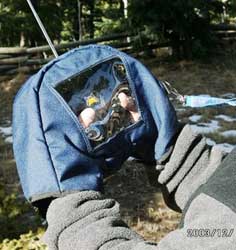 Fourteen sailors from the Canandaigua RC Laser Fleet have not yet registered for the 2012 RC Laser North American Championship that we are hosting, so here is an incentive!
On Sunday, April 29 after the first races in our Spring Series, we will draw a name from the Canandaigua RC Laser Fleet members who have registered and that person will win a Transmitter Glove. Register by the end of the day on Saturday, April 28 so we can print out the names and get them cut up and put in a hat!
You don't need to be present to win. Here is the registration link.
This regatta is a huge opportunity to sail in a large event and to get a lot of time on the water sailing your RC Laser over the course of three days, but doing so by racing against skippers with similar abilities and skill levels.
The format being used allows anyone to have the opportunity to win by working their way up the ladder as they win races. It also allows skippers of similar ability to sail together where everyone feels the competition but not the pressure often felt by novice skippers on the starting line or rounding marks with more experienced RC Laser sailors.
It would be great to have 100% participation from our local fleet but we know that is not really possible. We just want to encourage everyone to try if they are able to sail. If you have more questions, just let us know. If you won't be sailing, please let us know if you are able to volunteer during the event.
On a totally different topic… If you are planning on ordering any sailing supplies from SailRC.com in the coming days or weeks could you let Bill Blevins know? He placed an order (for Tracy) and forgot two important items. He will split the shipping costs with you.