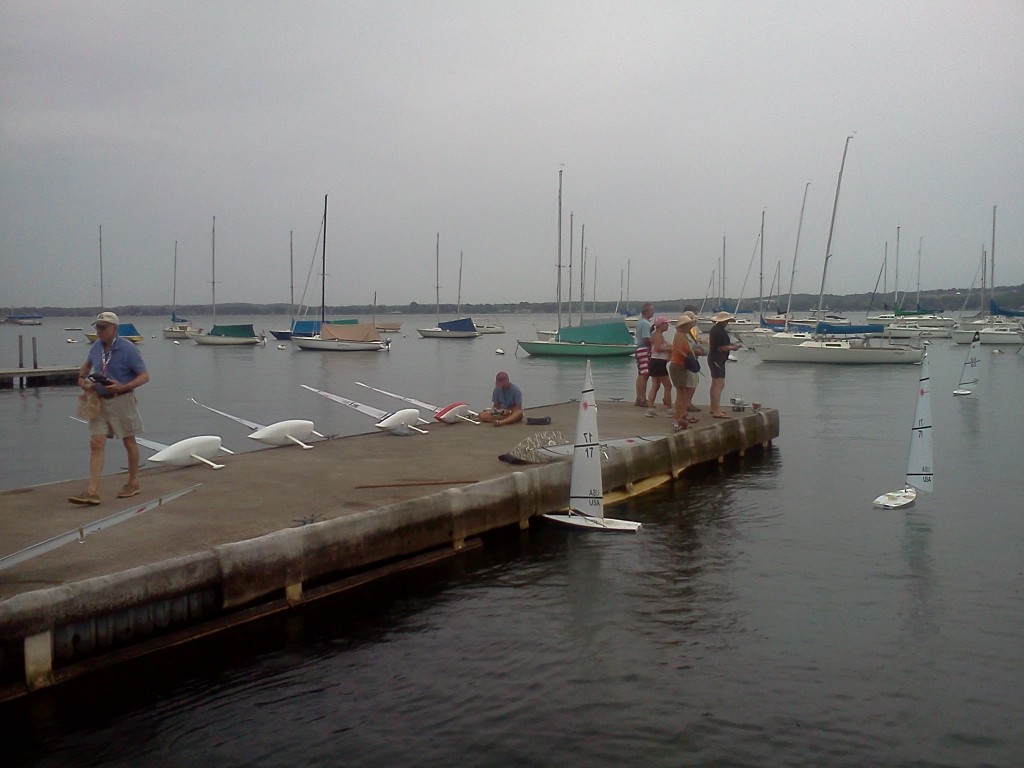 The six-week Summer "One Lap" Series begins on Sunday, July 1 at 4 p.m.
The series will use an Odds & Evens Scoring format. We'll divide the skippers into two "heats" and after each race (made up of two heats) finishers will be divided again using their finish position in the previous two heats – either an odd finish or even finish position – for the next race.
Races in the Summer Series will be only one lap around the course. The goal will be to keep moving from race to race very quickly and to get in a lot of racing in an afternoon.
We practiced the format tonight and between raindrops the 12 sailors got in 12 heats and 7 total races. (click here for results). Tonight's races were just for fun and the scores didn't count towards the overall season high points but everyone seemed to have a good time and enjoyed the change pace from the past few months when we were preparing to host the championship regatta.
Come out next week and mix it up in the Summer One-Lap Series!