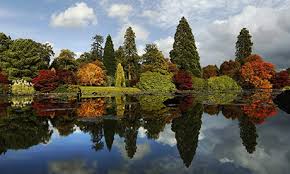 The beginning of a new series brought many competitors out.  The spirits were high and the winds were too.  We had friends and spectators galore as we kicked off the Fall Series. There were as many as 12 boat on the water racing.
The Gorbolds' had family in town and the feud had begun. At the end of the day it was clear who was the best. Jonathan had reeled off 3 bullets out of 6 races to declare himself the best on day 1.
And the time is upon us!!!!!!!!!!!!!!  SATURDAY AUGUST 23RD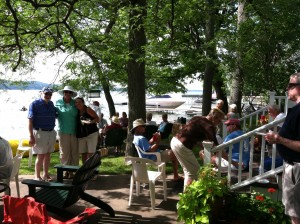 Rain or shine whether there is racing or not the Atkins' are committed to hosting us.
If conditions are right for racing, the start line will be the south dock at CYC and the finish line will be 2.5 miles south east  at 4314 Deep Run Canandaigua, NY 14424 (Maggie & Neil's home).  This is just off of East Lake Rd.
Skippers meeting will be 1:15 and the race will begin promptly at 1:30 PM off the south dock at CYC.  A starting line will be set and the start may be upwind or down depending on the wind direction that day.  I will make every effort to acquire a chase boat if you are planning on racing across the lake.  I will also arrange transportation before or after racing to pick up our vehicles.  I suggest that you either leave your vehicle at CYC or at Deep Run park before racing begins.
If you do not race across you can still enter the elimination rounds of racing at Maggie and Neil's home.  You don't even need to bring your boat.  I am sure that one of the boats that race across will let you borrow it to compete.  This will be match racing (one on one) As long as you win in the elimination rounds you keep racing to improve your position.  Once you are eliminated or declared the winner it will be time to sit back and enjoy the hospitality of Maggie and Neil.  They always do a superb job at entertaining and feeding this group.
The rewards are great!!!!!!