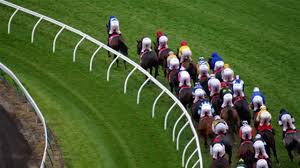 There was not much change coming off the turn.  Jonathan continues to lead with Sean second, and Nelson close on the outside. A length back is Jay, Gary Schmidt and then Terry.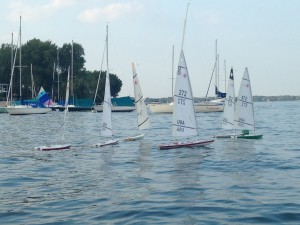 And then the rest of the pack is jockeying for position.  At the start of the race the odds makers had:
Jonathan at  1-5, Sean at 16-1, Nelson at 8-1, Jay at 6-1, Gary at 4-1, and Terry at 30-1.
We were able to complete 5 races on an afternoon that was very pleasant. The wind was another matter though.  Up,down,north,south, and everything in between.  So, out of the five races we had four different winners.
It is a very long backstretch so there is still a long way to go.
Our next race date will be Sunday July 16th off the south dock CYC 4-6 pm.
See you at the races.
Pleasurable Buck!!!