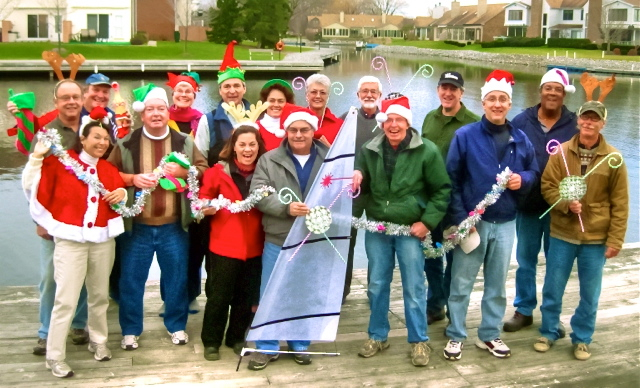 After 49 races and with 65 low points for a score, Bill Blevins (#254) won the Canandaigua RC Laser Fleet 2011 Frostbite Series on Sunday.
The 559 starts in this seven week series kicked off the 2012 racing season and the scores in this series contribute to the overall High Point trophy given out at Sailor's Night in October.
Jonathan Gorbold (#62) earned second place for the series with 71 points, Jay Niggli (#81) finished in third with 91 points, Jack Bennett (#005) finished in fourth place and Nelson Habecker (#54) ended up in fifth. Tracy Blevins (#75) finished highest among the women and was also ninth overall. The results for the 20 sailors who participated in the series can be found on our results section of the site.
The Canandaigua group welcomed its 22nd RC Laser sailor as Leonard Redon of Rochester paid his $20 dues and joined Fleet 14 this week. (Hint, hint… some of you still need to pay your dues for 2012. See Nelson when you get a chance).
There is no official racing until next spring but if the weather is nice (and since all of the women are planning a shopping trip) some of the guys discussed getting a pick-up race going on the Erie Canal at Perinton Park in Fairport next Sunday afternoon at 2pm. Watch this site for details about this on Friday if you are interested.