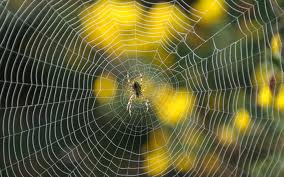 Tracy Blevins wins (2) and Bill wins (1) after toting their RC's up from Virginia and dusting off the spider webs.  It is obvious that neither of them have lost their touch. We got off (8) races in two hours with 14 RC's participating and neither of them finished in double digits all day.  It just goes to show you we a courteous bunch and will give a little extra room at the start and the marks for visitors. (Maybe not)
There will be no RC Racing this coming Sunday.  Instead we will be hosting our annual Squaw Island Regatta at CYC.  The entry fee is $15 and can be paid at the dock after 1pm. Skippers meeting at 1:45 and a 2pm start.
Please check your batteries before you enter the water.  There is nothing worse than being miles from the nearest battery pack in a race.
Current Entries are:
Jonathan Gorbold (defending champion)
Jay Niggli (almost defending champion)
Nelson Habecker (yet to finish this damn race)
Neal Atkins
Maggie Atkins
Terry Schmidt
Anne Lambert
Don't forget that Sunday June 2nd will be the final races of the spring meet.  As it stands right now Jonathan Gorbold has a 10 point lead over Jay Niggli for the 1st and 2nd spot but it is much closer for 3rd, and a Jefferson Cup award on sailors night, between Bill Schmidt who has a 2 point lead over Nelson Habecker who has just a 6 point lead over Terry Schmidt.  It should make for very good racing and strong language so don't miss it.
See you this Saturday for the Squaw Island Regatta and Cookout which follows.
For complete racing results click here