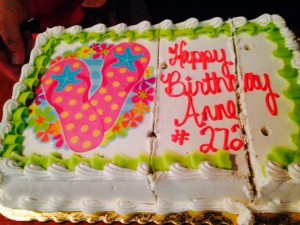 Oct 5- Done! …~ in Style~ Slow wind started us off and it kept building (like the Admiral forecasted) which made for  a Super Ending to a Great Fall day on the Water! Thanks to All who helped celebrate Anne Lambert's Birthday- We are So Grateful for such a Fun group of Friends! One might say we are a Social group with a Sailing Problem!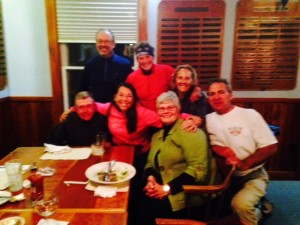 Some had bigger problems than others on Sunday which is bringing us to an interesting nail biting year end finish!
Sunday Results:
Jay Niggli won the first race quickly followed by Mary Schmidt winning 2 bullets and Neil Atkins and Jonathan Gorbold each enjoyed one as well.
Over All High Point Series:
#1: Jonathan Gorbold
#2: Anne Lambert
#3: Jay Niggli
Fall Series:
#1: Jonathan Gorbold
#2: Jay Niggli
#3: Anne Lambert

Please note: Oct 12 will be the last day of the Fall Series(2-4:00 pm) and the last day of the 2014 Sailing Year to be celebrated on Sailors Night Oct 17. There will be no racing on Sunday Oct 19th. Rest Up for the Frostbite Series… can't have a Frostbite Series without Frost!
Please remember: to make your reservations and request RC tables if you wish to be seated as a Fleet.
Frostbite Series will begin on Oct 26th and continue through Nov 16th. We are currently looking at alternative locations. "Many Thanks" to those who have offered their hospitality and support to ensure another Great Winter Series.
Written by Anne Lambert, Edited by "The Admiral"