Saturday October 17th is Sailor's Night at CYC.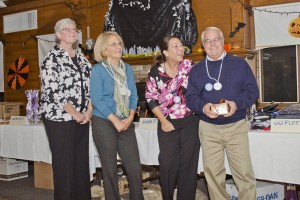 Please let the club know if you wish to be seated at the RC Laser table for dinner.
Time: 6:00pm – 11:00pm
Dinner choice of:
Parmesan Crusted Boston Cod $18.95
Salad, rice, vegetable and dessert
Chicken Parmesan $19.95
Salad, pasta and dessert
Marinated Flank Steak $20.95
Salad, potatoes, vegetable and dessert
Followed by Award Ceremony
Please call 396-9200 for reservations
Sunday afternoon we had a Captain Morgan Challenge Race Series which consisted of 2 hours of racing for Captain Morgan Prizes.  The races were not counted in the Fall Series but the format was worth it to Mary Schmidt. Here's the way it worked….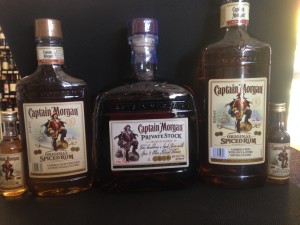 We had 2 hours to get in as many races as possible.
Win 1 race and receive one gold dollar or one 50ML of Captain Morgan
Win 3 races and you could trade in your previous winnings for a 375ML of The Captain
Win 6 races and trade in your winnings for a 750ML
Win 9 races and win the ultimate prize of 1 liter of Captain Morgan Private Stock street value $40 x 2 = $80.
Also, the person having the most wins would be able to double their prize.  Second and third would get a little more Captain (but not much).
As it turns out we were able to only get in 7 races which after doing all the tallying it was Mary Schmidt that scored 3 wins and walked away with the biggest prize of the day (750ML of Captain). Drinks on Mary next week.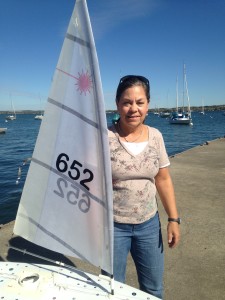 Next Sunday we will officially begin our Frostbite series which will consist of 4 Sundays ending on November 15th.  Starting time will be 2pm and ending at 4pm off the south dock.  The weeks following have yet to be determined but I am certain that we will land somewhere.
I hope to see everyone Saturday for Sailor's Night and Sunday for Racing….
The Admiral